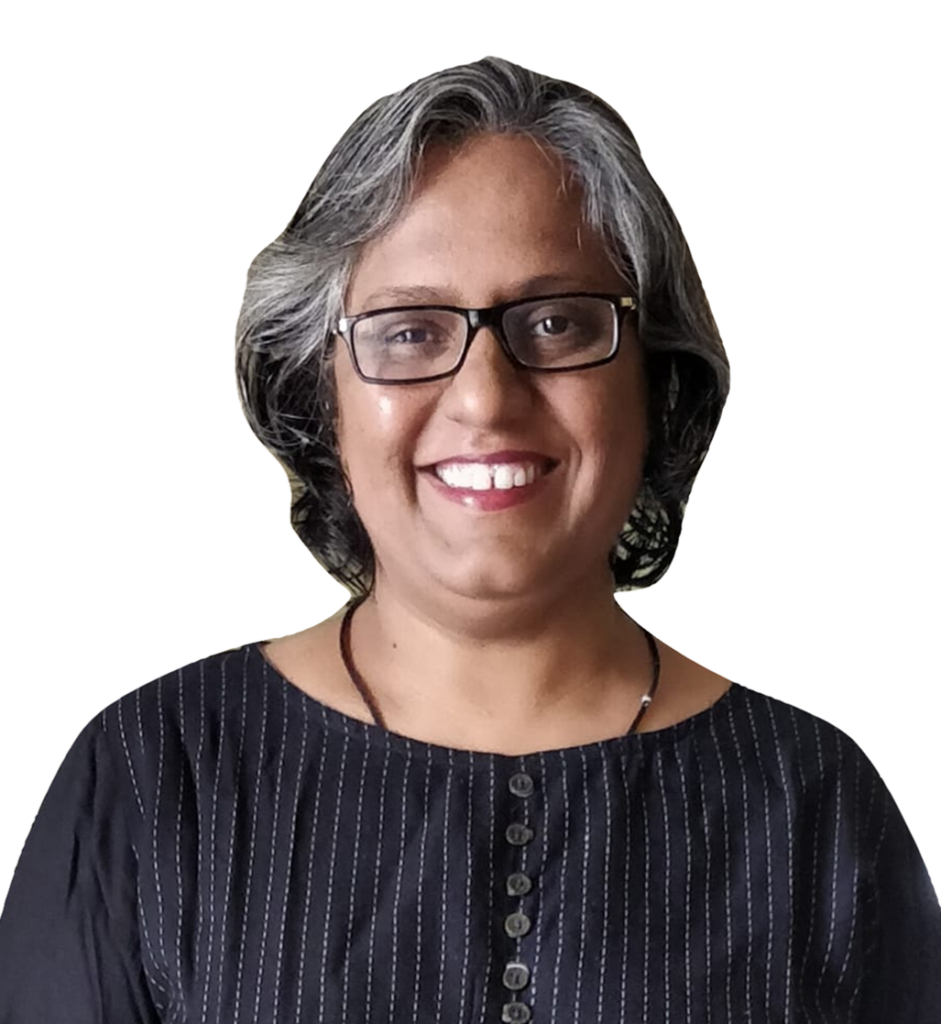 Dr. Jaya Bajaj
Family Physician, Sports and Fitness Enthusiast, Minimalist Medicine
Hi, I am Jaya. I am a family physician with background in public health and management. I completed my undergraduate medical training (MBBS) from Nagpur, India and received an MD in Family Medicine from East Tennessee State University, USA.  I have a Master's degree in Public Health from University of South Carolina, USA and an Executive General Management degree from IIM-Bangalore.  I have been practicing medicine in Bangalore, India since 2011, prior to which I practiced in US for a few years.
I started Vera Health to bring to practice my beliefs and philosophies on ethical and patient centered medical care.
I was associated with Narayana Health- Whitefield as a consultant in Family Medicine prior to opening Vera Health.
MY PHILOSOPHY OF IDEAL MEDICAL CARE
INTEGRATIVE MEDICINE:   With an experience of practicing medicine in the West and the East, I strongly believe that "Medicine is more of an art than science" and I am learning to integrate the best practices from west with the ancient wisdom of east.
PATIENT CENTERED:  I believe in empowering and educating patients and partnering with patients in providing care that is truly patient-centered.
COMMUNICATION:   I believe open communication pathways between patient and doctor lays a solid foundation for long-term relationship with your doctor and helps doctor treat you as a whole person keeping your health personality and health beliefs in mind.
HOLISTIC CARE- PREVENTION AND WELLNESS:  I believe that prevention and health promotion are as important as treating the disease. We are likely to stay healthy if we ate right, exercised, managed our stress levels, got adequate amounts of sleep and managed chronic illnesses (like diabetes, BP, cholesterol etc). I am available to take care of you when you are sick but would love to see you when you are well so that we can reduce sick visits as much as we can.
IMPROVING PATIENT EXPERIENCE:    I believe in removing fear and anxiety as much as possible from healthcare encounters. We are working on creating the clinic environment that is warm and caring.
TRANSPARENCY:   All the costs (first visit and follow-up consultations, labs etc) are made available beforehand so patients are well informed.
TECHNOLOGY:  I believe mindful use of technology and social media will revolutionize healthcare.  I am deeply committed to empowering and educating patients and am passionate about healthcare technology and use of social media in healthcare as a means to achieve this end.